Subaru Dismantling & Salvage Yard South Auckland
Get Paid Cash for Unwanted Subaru Vehicles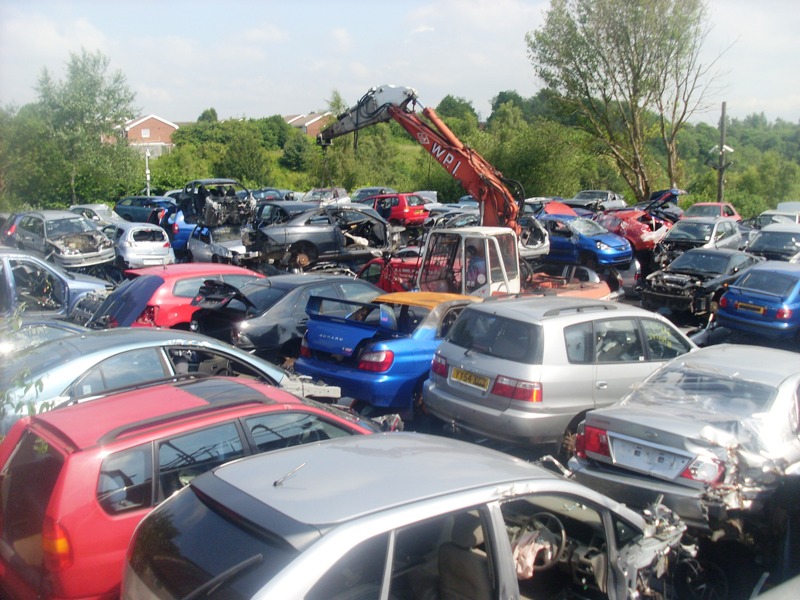 Subaru Scrap Yard Auckland is the largest wreckers in South Auckland an we can even help with those harder to find spare parts such as seats, internal trims, electrics and more. If you need a spare for your Subaru contact Wreckland today on 0800 909 070.
Call Subaru Scrap Yard Auckland now. Why pay full price for a brand new parts when you can get good quality used car parts for a fraction of the cost! All second hand car parts are checked and are good quality and very reasonable price.
Subaru Used Parts for WRX – Outback – Impreza – Forester – Legacy
Subaru Scrap Yard Auckland have a wide range of Subaru car parts. To check availability of a specific part You Looking for Call our car parts specialist team on 0800 909 070 or fill out the form on the right side of your receive a quote today.
At Auckland wreckers, we wreck all makes and models including 4—4, trucks and other vehicles. For our other services please take a look at these pages according to your preferences. We cater to all industries and whatever size vehicle. It is simple, you need quick cash for your car and we are a service who simply offers you that top dollar.
Subaru Scrap Yard Auckland is Dismantling:
Cuts: Front Cuts, Nose Cuts, Rear Cuts.
Mechanical Parts: Engines, Gearboxes Transmission, Control Arms, Diffs.
Panels: Guards, Bonnets, Bumpers, Spoilers, Mirrors, Door Handles.
Electrical: Stater Motors, Alternators, Combo Switch, Stereos.
Why it is good for the environment to recycle car parts
Subaru Scrap Yard Auckland are Parts Specialist in Subaru let us know what Parts you are looking for and We Can help you with that. We Also Pay Top Cash for All make & Model vehicle Dead or Alive 0800 909 070 any Conditions Car, Van, Ute & Trucks Wanted for cash today, we will also give you free of charge removal and Cash $$$$ on the spot today.
Widest range of parts for all Subaru models: Subaru Wreckers Brisbane supplies used and some new parts for Subaru cars from 1987 to the latest models. We supply parts for Subaru Forester,Subaru Impreza, Subaru Legacy, Subaru Outback, Subaru SVX, Subaru R2, Subaru Ace, Subaru Justy, Subaru Trafiq and most other Subaru models.
Recycling car parts conserves resources such as oil, steel and aluminium, the base materials for most automotive parts.It is good to recycle car parts because:
Recycling car parts helps reduce greenhouse gasses caused by the manufacturing of new products from raw materials.
Every old car removed from Queenslands roads helps to keep our air cleaner.
Using a professional Subaru dismantle such as Subaru Scrap Yard Auckland means that less waste oil, anti-freeze and other contaminants will be spilled or released into the environment
Used car parts fit and perform just as the manufacturer demanded, and they are 100% correct for your car because they are recycled genuine parts!
For more information check out following Subaru yards: Hamilton Subaru wreckers, Wellington Subaru wreckers, Christchurch Subaru wreckers, Melbourne Subaru wreckers, Brisbane Subaru wreckers, Perth Subaru wreckers, Sydney Subaru wreckers.