AUCKLAND'S BEST SCRAP YARD FOR QUALITY RECYCLED AND REBUILT AUTO PARTS
NEED RECYCLED OR REBUILT CAR PARTS? TRY WRECKLAND
We buy used cars, we sell used cars, and we sell used car parts at Wreckland. For over 15 years, our family-owned business has provided Auckland residents with the opportunity to buy inexpensive cars and car parts. If you need recycled auto parts for nearly any make and model, we are the Auckland auto wreckers you can count on.
Find your needed spare parts by searching our stock on the following link: https://tahaautoparts.co.nz/
Wreckland works primarily with panel, mechanical, auto-transmission and auto electrician workshops and suspension and brake specialists.
Making the transition to sourcing reliable car parts that helps you is an easy two-step process:
Assess the year, make, model, part group and part identified preciously then
Call us on 0800 555 205 (free call) today!
THE GREEN PART PROCESS
The modern auto recycling process is a model of environmental responsibility. Each vehicle goes through a methodical process designed to recover the maximum amount of materials while minimizing environmental impact.
Each vehicle is first carefully inspected to determine which parts are appropriate for reuse. An average of 20 liters of fluids is removed from each vehicle to be used, reused or safely discarded. Other parts like gas tanks, batteries and tires are all removed and recycled, reused or disposed of appropriately.
An accurate inventory data set consisting of the VIN number, mileage, make, model and year are recorded for each vehicle.
ORIGINAL PARTS AT A FRACTION OF THE PRICE
second hand car parts can be purchased at roughly half the cost of new parts. They are diligently and strictly road tested and guaranteed to fit the vehicle. Be it a vintage model component, an obsolete one or a hard to find part, you can be sure that each used car part will perform to the same standards to which they were designed.
QUALITY TESTED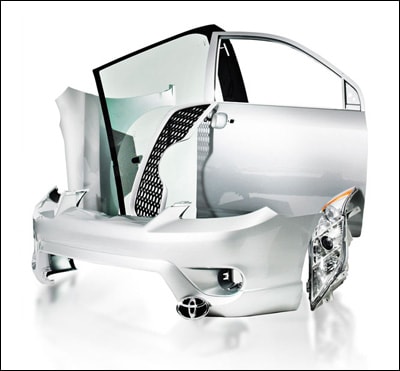 All
Auckland car wreckers
guarantee that all their parts are in good working condition, if not they will exchange them.
Some members offer longer warranties and even make optional extended warranties available. Feel free to ask for that when you are purchasing your auto spare.
1- North Island: Whangarei auto wreckers, North shore auto wreckers, Auckland auto wreckers, Hamilton auto wreckers, New Plymouth car wreckers, Wellington auto wreckers.
2. South Island: Nelson auto wreckers, Blenheim auto wreckers, Christchurch auto wreckers, Ashburton auto wreckers, Timaru auto wreckers, Dunedin auto wreckers, Invercargill auto wreckers.
REPLACEMENT PARTS
Brakes & Wheel Bearings: Pads & Shoes, Rotors & Drums, Caliper, Wheel Bearings, Power Booster
Fuel & Emission: Fuel Pumps, Tanks, Filters, Pressure Regulators, Hoses, Carburetor
Belts & Cooling: Belts, Radiator, Fan Motor, Water Pump, Thermostat, Gasket & Housing, Fan & Clutch
Chassis & Steering: Suspension, Steering, Shocks & Struts, Pumps, Springs
Drive Train: Axles, Driveshafts, Differentials, Seals, CV Joints, Transmission Parts, Transfer Case & Parts
Electrical: Belts, Alternators, Starter, Solenoid, Charging System, Cables
Engine: Timing Belt, Gaskets & Seals, Piston, Oil Pumps, Engine Bearings
Exhaust & Clutch: Mufflers, Catalytic Convertor, Clutch, Flywheel, Exhaust, Pipe Assembly
BODY PARTS
Doors: Door Shells, Handles, Window Regulator
Engine Covers: Engine Under Cover, Side Cover, Radiator Support Cover
Fenders: Fenders, Mouldings, Fender Liners
Front Bumper Components: Bumpers, Covers, Moulding, Filler, Brackets, Impact Absorber, Skid Plate
Grilles: Replacement Grilles, Chrome Moulding, Headlight Door, Grille Bracket
Header Panels: Front Panel, Grille Mounting Panel, Headlamp Mounting Panel
Hoods: Hoods, Hinges, Hood Grille, Hood Moulding, Latch
Mirrors: Side View Mirrors, Glass, Mirror Covers, Rear View Mirrors
Quarter Panels: Quarter Panels, Moulding
Radiator Support: Radiator Support, Tie Bar, Brackets, Support Extension, Mounting Panel
Rear Bumper Components: Bumpers, Covers, Moulding, Filler, Brackets, Impact Absorber
Tailgate: Tailgate, Handle, Moulding, Tailgate Shell
AUTOMOTIVE LIGHTINGS
Head Lights: HeadLights, Retainer, Dual Beam HeadLight & Components
Tail Lights: Tail Lights, Tail Light Bulbs, Stop Light, Trailer Light
Indicators: Turn Signal Light, Turn Signal Bulb
Fog Lights: Fog Lights, Fog Light Bulbs, Switches