AUCKLAND JAPANESE CAR DISMANTLERS SPECIALIZE IN NEAR NEW, AND USED PARTS TO SUIT: TOYOTA, MAZDA, HONDA, NISSAN, SUZUKI, MITSUBISHI, SUBARU, ISUZU AND DAIHATSU.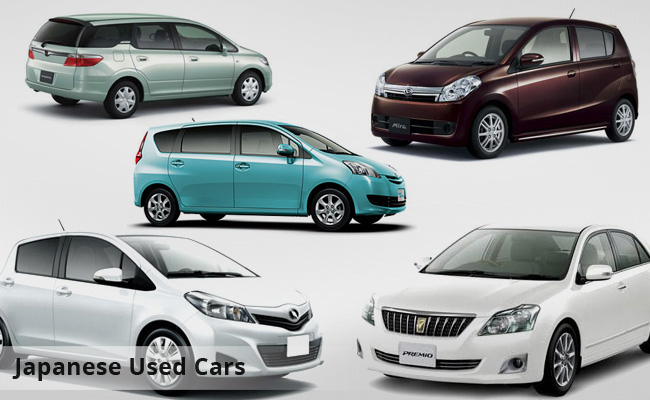 Wreckland is market expert in auto dismantling business, Japanese Car Wreckers are able to provide our customers with the following services:
A wide range of quality tested second hand parts
Aftermarket new parts including panels
Aucklands largest range of Japanese reconditioned transmissions
A large selection of second hand car tyres and rims
A friendly knowledgeable auto parts team to assist with your enquiry
Daily freight dispatches Auckland wide
Used Japanese cars for sale
JAPANESE PETROL & DIESEL ENGINES
With over 15 years in the business and still growing strong you can be assured that we know our products. Our trained and qualified Japanese Car Wreckers are all professionals in and around the motor trade, and are not just dedicated to the automotive and importing industry, but actively participate in cash for cars and other forms of automotive businesses.
We stock all major brands including: Toyota, Nissan, Mitsubishi, Honda, Subaru, Mazda and Suzuki. Our range is always expanding, so keep checking back to see what we have coming in!
This is why it pays to deal with reputable Japanese Car Wreckers to buy high-quality second hand parts for spares and replacements. Our company specializes in dismantling Japanese cars and reconditioning salvageable components. You can search from our large inventory of items to give your vehicle a new life at a fraction of the costs of buying brand-new parts.
LOOK NO FURTHER, BEST PRICE GUARANTEE

We believe that we offer the most comprehensive Japanese car parts and supply service in Auckland having more resources for obtaining Japanese specification car parts than anyone else.
We take pride in employing many of the top professional car wreckers in Auckland. Our team is passionate about keeping Japanese car components in tip-top condition for further use, thus giving customers genuine parts for less.
We provide free delivery service to Auckland region & ship parts nationally & abroad at very competitive rates.
Need that part installed? We can do that too! We also provide quality mechanical servicing & repairs, from minor repairs through to major installations.
Got an old car you no longer need? We are happy to take that off your hands too!
Credit card & EFTPOS facilities are available for your convenience.
With professional advice along with great service & competitive prices, at Japanese Car Wreckers, you are sure to be a satisfied customer.
Find your local Japanese scrap yard: Eastern suburbs of Auckland, Western suburbs of Auckland, Northern suburbs of Auckland, and  Southern suburbs of Auckland.
JAPANESE USED CAR PARTS FOR SALE
Based in Auckland, Japanese Car Wreckers are specialists in used car parts for a huge variety of Japanese vehicles such as Honda, Mazda, Mitsubishi, Nissan, Suzuki and Toyota. We are passionate about the used car part industry, and make it our job to source only high-quality parts and products.
While the majority of our business is spare parts, we also have a large selection of complete cars to get mechanical / trim parts. We always have a wide range of late model second-hand car parts for imported Japanese vehicles (of almost any make or model) readily available. Additionally, we hold some earlier model stock at our dismantling yard.
So why not contact us today or send us an online inquiry to let us know about your requirements, we are sure that you will be impressed with our efficient, no-hassles service and our quality end products.